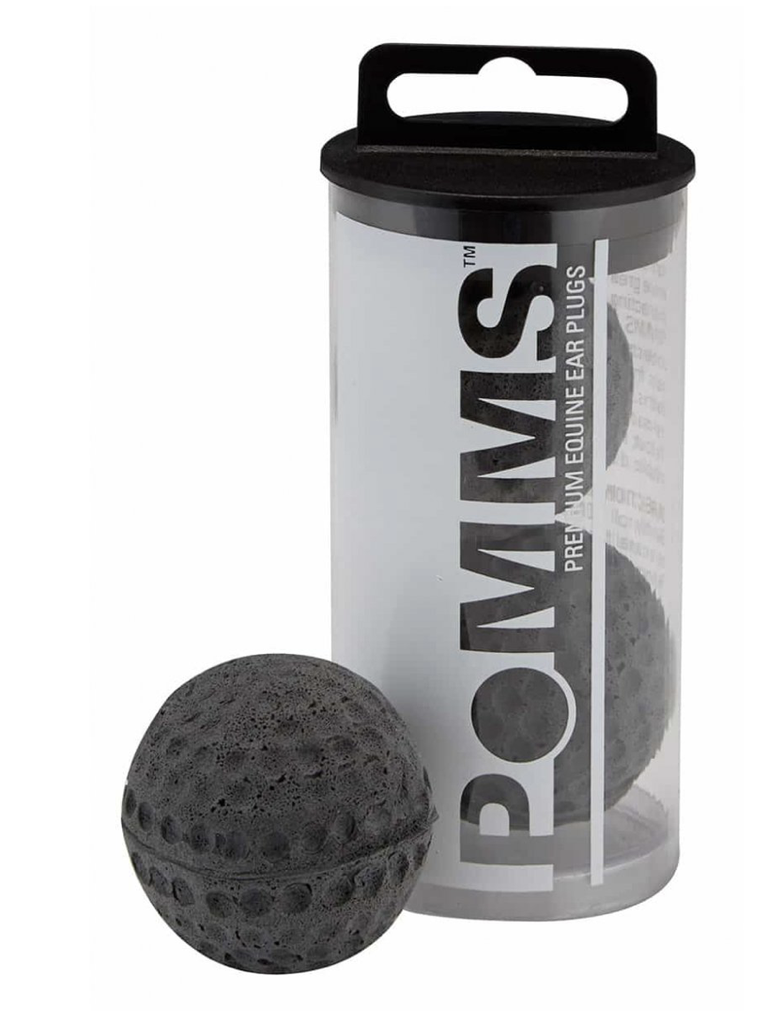 Pomms Ear plugs
---
Improves focus and encourages relaxation. Allows horses to hear normal tones, while greatly reducing loud noises.


---
Designed to improve focus and encourage relaxation by allowing horses to hear normal tones, while greatly reducing distracting or loud noises. Pomms create an 'acupuncture effect' on the horse's inner ear inducing a relaxing feeling.
Made from soft, comfortable non-irritating material that protect horse&rsquos sensitive ears from wind, water debris.
They are discreet, durable and won't fall out.
Easy to roll into the ear canal for a comfortably snug fit.

Diameter 4cm. Sold in pairs

Horsify's opinion

Some disciplines routinely use earplugs in and out of the show ring.
Other disciplines, like dressage, forbid the use of earplugs in the show ring.
Most people who use them do it at home as a training supplement and safety prop.
Also helpful in transport or when out hacking.
Earplugs should not be a crutch to work out noise sensitivity issues, but an aid.
You might want to use earplugs during a clipping session, to keep ear hairs from falling into the ear and also decrease your horse's reaction to the noise of clipping.
Some horses don't care at all about having them put in.
You definitely want to adjust the use step by step towards acceptance. A fly bonnet will ensure the plugs stay in place.
You also have the option to use an acoustic fly bonnetthat muffles sounds.

In any case, we recommend you check with your discipline&rsquos governing body to find out if they are compliant or not to your show rules.