Bit Butter - equine lip balm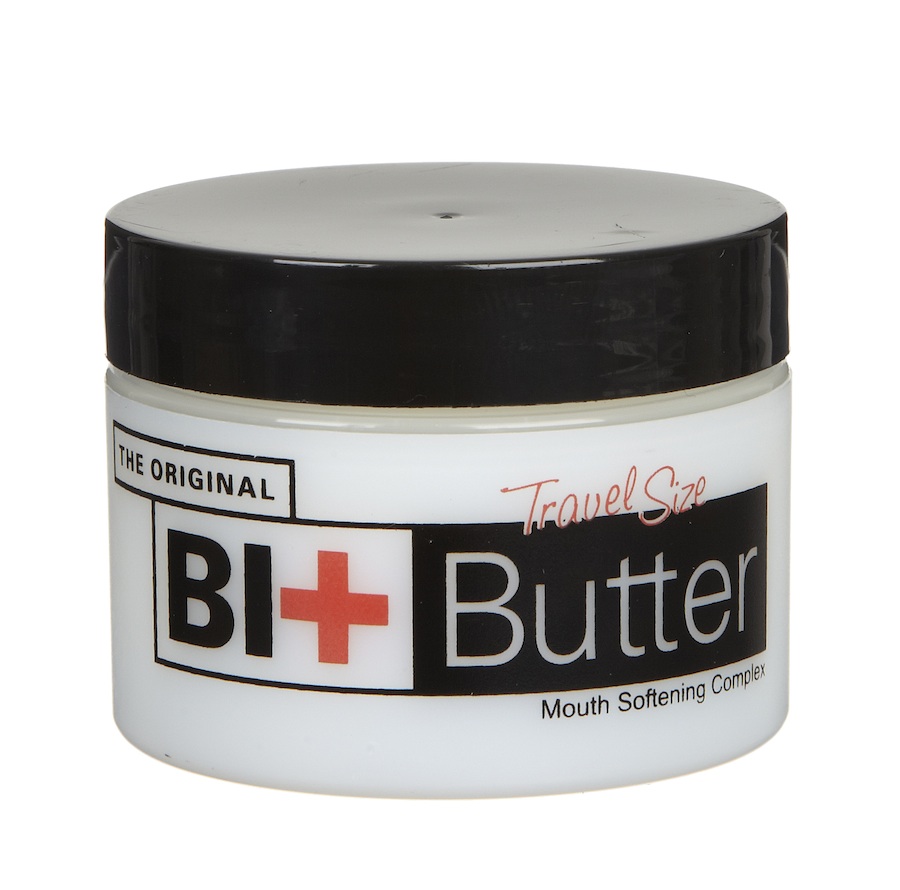 Bit Butter - equine lip balm
---
Bit Butter moisturises & heals the mouth. Restores feeling & comfort
---
This special formulation provides soothing care to the mouth.

Bit Butter replenishes moisture and restores feeling in dry, callused, unresponsive areas of the horse's mouth. It encourages acceptance and improves focus on the bit - also prevents rubbing of the mouth and helps heal where skin is already broken

Tip: Apply freely to corners of the mouth and along underside of the bit before every ride.
Precaution: Always test product on small area prior to first use.
Ingredients : Beeswax, Jojoba, Peppermint, Leaf Oil, Mango Fruit Butter, Cocoa Seed Butter, Shea Butter, Vitamin E, Soybean Oil.
Packaging : 2 oz (57 gr)